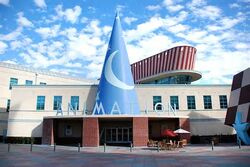 Walt Disney Animation Studios is the name of the animation studio for the Walt Disney Company.
History and Milestones
1923-1928: The Early Years
In Kansas City, Missouri, two natives named Walt Disney and Roy O. Disney founded the Disney Brothers Cartoon Studio in Los Angeles on October 16th, 1923. The studio company produced a series of silent Alice Comedy short films until 1927. The Alice Comedies were distributed by Margaret J. Winkler's, Winkler's Pictures, which later also distributed a second Disney short subject series, all animated Oswald the Lucky Rabbit, that started in 1927 through Universal Pictures. 
More information soon.
External links